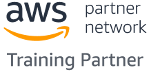 Developing on AWS (AWSD)
Course Overview
In questo corso vedremo come interagire con i servizi AWS e come utilizzare al meglio i Software Development Kit. Impareremo a rendere sicura un'applicazione utilizzando IAM (ldentity and Access Management) e utilizzeremo S3 e Dynarno DB come DataStore per le nostre applicazioni.
Apprenderemo nozioni chiave, best practice e suggerimenti per utilizzare al meglio alcuni dei tool forniti da Amazon Web Services per lo sviluppo di un'applicazione scalabile e altamente disponibile ed impareremo ad integrare applicazioni e dati utilizzando AWS Lambda, API Gateway, SOS, SNS e AWS StepFunctions.
Ci concentreremo, inoltre, sull'ottimizzazione delle nostre applicazioni utilizzando, ad esempio, Amazon Elasticache per migliorane la scalabilità.
Impareremo, infine, come utilizzare i container nel processo di sviluppo e come sfruttare la pipeline Continuous Integration/Continuous Delivery per distribuire le applicazioni su AWS.
Chi dovrebbe partecipare
Intermediate-level software developers
Certificazioni
Questo corso è parte della seguente certificazione:
Prerequisiti
Attendees should have the following prerequisites:
Familiarity with AWS services
A working knowledge of Java, C#/.Net, or Python
Obiettivi del Corso
Developing on AWS helps developers understand how to use the AWS SDK to develop secure and scalable cloud applications. The course provides in-depth knowledge about how to interact with AWS using code and covers key concepts, best practices, and troubleshooting tips. This course teaches you how to:
Set up the AWS SDK and developer credentials for Java, C#/.Net, Python, and JavaScript.
Use the AWS SDK to interact with AWS services and develop solutions.
Use Amazon Simple Storage Service (Amazon S3) and Amazon DynamoDB as data stores.
Integrate applications and data by using Amazon Kinesis, AWS Lambda, Amazon Simple Queue Service (Amazon SQS), Amazon Simple Notification Service (Amazon SNS), and Amazon Simple Workflow Service (Amazon SWF).
Use AWS Identity and Access Management (IAM) for service authentication.
Use Web Identity Framework and Amazon Cognito for user authentication.
Use Amazon ElastiCache and Amazon CloudFront to improve application scalability.
Deploy applications by using AWS Elastic Beanstalk and AWS CloudFormation.
Contenuti del Corso
Day 1: Building the Foundation
Introduction to Developing on AWS
Choosing a Data Store
Developing Storage Solutions with Amazon S3
Developing Flexible NoSQL Solutions with Amazon DynamoDB
Day 2: Connecting Applications and Data with Event-Driven Processing
Working with Events
Developing Event-Driven Solutions with Amazon Kinesis Streams
Developing Event-Driven Solutions with Amazon SWF, Amazon SQS, and Amazon SNS
Developing Event-Driven Solutions with AWS Lambda
Day 3: Developing and Deploying Secure, Scalable Applications
Developing Secure Applications
Caching Information for Scalability
Monitoring Your Application and AWS Resources with Amazon CloudWatch
Deploying Applications with AWS Elastic Beanstalk and AWS CloudFormation
Online Training
Durata 3 Giorni
Prezzo
(IVA esclusa)
Formazione in Aula
Durata 3 Giorni
Prezzo
(IVA esclusa)
Italia:

1.450,- €
Schedulazione
Guaranteed date: Fast Lane garantirà il corso indipendentemente dal numero dei partecipanti
Instructor-led Online Training: Questo è un corso Online
Questo è un corso
FLEX
, erogato sia in aula che in remoto, contemporaneamente.
Europa
FLEX & Online Training
Di seguito i corsi disponibili in modalità Flex.
Svizzera
Austria
Germania
Olanda
Regno Unito
London, City
Corso FLEX in lingua Inglese


Fuso orario: British Summer Time (BST)
Lituania
Questo è un corso
FLEX
, erogato sia in aula che in remoto, contemporaneamente.